K3 Film Programme
Friday, July 3rd 2009
I.Part
Begins at 8pm
1. "Es wandert das Wort"
festival premiere
Gerda Lampalzer
Actor: Gohar Sarkisjan
Austria 2008 | 4 min. | Language: German
The play with a universal language, with the relativity of meaningful talk. Starting with Arminian as basic language
the film develops a surreal text composed of syllables and single sounds.
2. "Ultima Thule"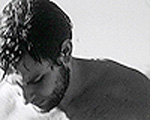 Austria premiere
Agata Wozniak
Germany 2008 | 15 min. | Language: German
Actor: Christoph Müller-Leonhardt
A film about addiction and obedience in front and behind the camera. It's a documentation about the borderline experience of a man stepping again nd again into cold water in winter.
3. "Komposita"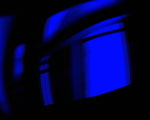 premiere
Conny Klocker
Austria 2009 | 2:22 min. | Language: German with english subtitles
The title "Komposita" means composition or perception and it's especially that kind of human brainwork the film is dealing with. The use of colour filters and fisheye lenses makes a different way of stimulating the senses. As a result of these technical installations reality is replaced by a fantastical dreamland.
4. LoopLoop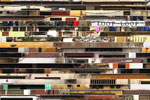 Austria premiere
Patrick Bergeron
Canada 2008 | 5 min. | without language
A take from a train journey in Hanoi (Vietnam). 1.000 pictures were transformed into a complex panorama that tells a story about remembering, forgetting and the search for points of reference.
5. Der Tod und Ich auf Reisen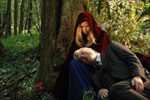 festival premiere
Erich Steiner
Actors: Peter Simonischek, Margit Jautz, Birgit Minichmayer, Daniel Leirouz, Renate Steiner-Graf
Austria 2008 | 27:33 min. | Language: German with english subtitles
Emanuel, an aged writer, faces death. He doesn't lean up against his destiny, but willingly accepts, almost glad that his life has come to an end. In his last hours, death in the shape of an old woman, takes him on a dreamlike voyage: A tangency with his past, a glance towards his presence, a journey through long gone hopes. The mosaic of an existence.


B R E A K
II.Part
Begins at 9.30pm
1. Porque hay cosas que nuncan se olvidan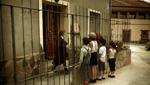 Austria premiere
Because There Are Things You Never Forget
Lucas Figueroa
Actors: Fabio Cannavaro, Amadeo Carboni, Emiliana Olmedo
Spain 2008 | 13 min. | Language: Italian with english subtitles

Naples 1950. Four friends play football in the street. The game ends when
the ball lands in the garden of the evil, old woman but the revenge will be
terrible.
2. Chicory´n´Coffee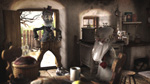 Austria premiere
Dusan Kastelic
Slovenia 2008 | 8 min. |Language: Slovenian with english subtitles
We follow the story of a simple peasant couple from its marriage to its death. A story about the unability to tell people we're close to how much we love them - until it's too late.
3. Seifenblasen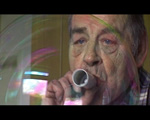 Austria premiere
Andreas Grützner
Actor: Walter Uehr
Germany 2008 | 3:13 min. | Language: German with english subtitles
Walter Uehr brought the art of creating soap bubbles to perfection in his 79 years of lifetime, whether filled with smoke as chains or dancing on his arm. The passionate pipe smoker and bubble maker shows it in his very personal and charming way. Mr. Uehr's lives in an institution for mentally differently abled people.
4. 7:35 in the morning
Carinthia premiere
Nacho Vigalondo
Actors: Nacho Vigalondo, Marta Belenguer, Antonio Toto, Borja Cobeaga, Javier Reguilon
Spain 2003 | 8 min. | Language: Spanish with english subtitles
One morning a woman notices something strange at the café where she has breakfast every morning: all of the other customers and even the waiters are in total silence. They all look down. Nobody touches his/her breakfast. All of a sudden, a song can be heard.
5. In Between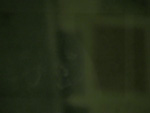 Austria premiere
Ingo Weber
Super8 Material von Stefan Schumi
Austria 1993-2009 | 3:15 min. | without language
Between fear and fight, love and devotion. A hand works as manipulator in this play and lightens the shadow fight in a depressing way. The steady ticking of a clock suggests the finiteness that can find its end anytime.
6. Hezurbeltzak - Una Fossa comun ein gemeinsames Grab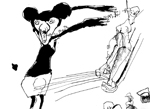 Austria premiere
Azkoitia
Spain 2007 | 4:30 min. | without language
The Basque word hezurbeltzak does not appear in dictionaries. It is a nonexisting word used to describe socially invisible groups. Its literal translation would be "black bones".
7. Freiflug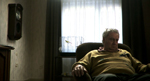 Austria premiere
Federico Martin
Germany 2008 | 8:56 min. | without language
Rudi lives in his tiny and wretched apartment. He is totally isolated. When his only companion,a canary in a small cage, dies, he feels guilty for the bird that never had the chance to fly freely. The old man decides to change that.
8. Face Lifting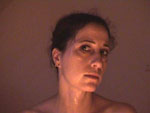 festival premiere
Judith Lava
Austria 2008 | 4:40 min. | without language

A film about perceiving oneself, about beauty ideals and the fear of getting older. This kind of social pressure is increasing and all signs of aging have to be banished.
Saturday, July 4th 2009
I. Part
Begins at 8pm

1. "The International Photon"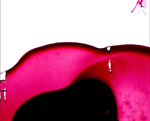 Carinthia premiere
Nikolaus Jantsch
Austria 2007 | 4 min. | without language
From birth to death of an international photon which speeds directly at the earth with an incredible speed. A lightparticle in a room full of colours and shapes occasionally clear shapes sparkle. Painted on filmmaterial.
2. The Heart Is Sad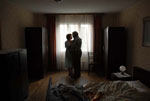 Austria premiere
Milena Olip
Actors: Milka Olip, Walter Juvan
Slovenia 2008 | 18:15 min. | Language: Slovenian with english subtitles
The tune of a music casket symbolises the suffering of a married couple that has no words anymore. Also their son is lost to them.
3. Fondueplausch Austria premiere
Thais Odermatt
Switzerland 2007 | 1 min. | without language
The saints of the worldreligions dine together and eat a cheesefondue.
Jesus lets a piece of bread drop into the bowl . . .
4. How I Learned To Love Richard Gere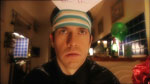 Austria premiere
Detsky Graffam
Actors: Michael Spicer, Lisa McAllister, Jamie Zubairi, Julian Sims, Elizabeth Holland, Michael Graves
Great Britain 2008 | 12 min. | Language: English with subtitles
Owen is an actor, who was rejected at an audition because he wasn't able
to play like Richard Gere because he doesn't like him. When he tells his girlfriend
and his friend he recognizes that he is the only one who can't stand Richard Gere.
5. Lucy McEvil - Lonely At The Top Carinthia premiere
Wolfgang Rupert Muhr
Austria 2006 | 9:42 min. | Language: German with english subtitles
"We are going to exaggerate blushless " - This sentence stands at the beginning
of a documentation about a drag artist.
7. Schollenlieder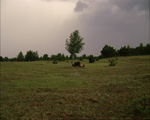 - Soil Songs Austria premiere
Cornelius Onitsch
Actors: Stefan Erlach, Ivo Coly, John Schmelzer
Germany 2007 | 9 min. | Language: German
A trilogy about alertness, speechlessness and the flesh of earth - dedicated to three carinthian artists.
B R E A K

II.Part
Begins at 9.30pm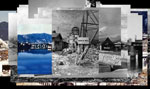 1.nijuman no borei (200000 Phantome) Carinthia premiere
Jean-Gabriel Périot
France 2007 | 10:35 min. | without language
Hiroshima 1914 - 2006
2. John Wayne Hated Horses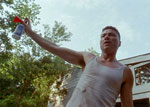 Carinthia premiere
Andrew T. Betzer
Actors: Anton Saunders, Mark Derberamdiker
USA 2008 | 10 min. | without language
A father and his young son share a house, a yard and very different ideas about masculinity and appropriate use of army toys.
3. zwischenbild/a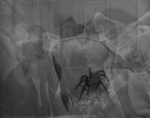 Carinthia premiere
Max Horejs
Austria 2008 | 5:19 min. | without language
In the video single pictures are placed in context 25 times per second. Because of the dullness of the eye the pictures form a course of motion, called film. The important thing is not what happens on the pictures but between them.
4. Von Alltäglichen Dingen - zum Beispiel im Juni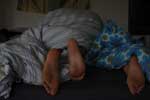 Carinthia premiere
Melanie Jilg
Germany 2009 | 30 min. | Language: German with english subtitles

This film shows a female couple at their daily life cooking, having sex, watching TV. Everyday life and sexscenes stand equally side by side. An analysis about voyeurism, homosexuality and sexuality.
Sunday, July 5th
8pm
The K3 Jury Prize and the Audience Awards are given away.
Afterwards the awarded films are screened again and the audience is invited to discuss them.