K3 KURZFILMPREISE // K3 Short Film Awards
PREIS DER JURY // JURY AWARD
€ 1500
Jury:
Bady Minck (filmmaker, producer)
Boris Petkovič (freelance director)
Pasqualino Suppa (filmmaker)
SEME RADOSTI // SPREADING THE SEED
Ana Cerar, SLO 2017, 12'04''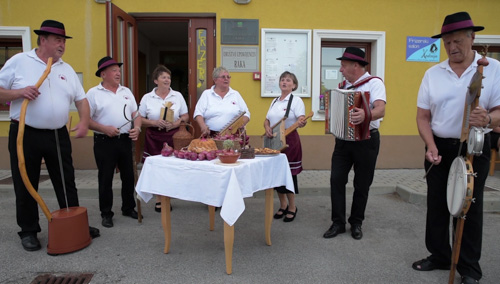 "SEME RADOSTI nimmt uns mit auf eine vergnügliche Reise in einen slowenischen Ort, in dem Melania Trump Zwiebeln anbaut – oder auch nicht, da der Film die Grenze zwischen Dokumentarfilm und Fiktion immer wieder überschreitet. Dieser Film kann als poetische Hommage an die frühen Werke des legendären slowenischen Filmemachers Karpo Godina verstanden werden."
// "SEME RADOSTI takes us on a funny trip to a Slovenian village where Melania Trump grows onions – or not, as the movie crosses the line between documentary and fiction. This film can be understood as a poetic hommage to the early works of the legendary Slovenian filmmaker Karpo Godina."
UND // AND
LACRIMOSA
Tanja Mairitsch, A 2017, 18'27''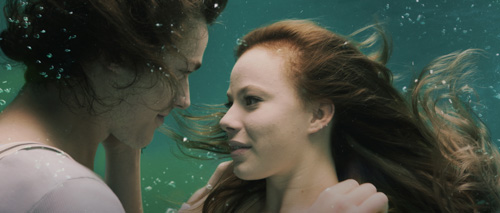 "Diese traumartige, vom Surrealismus inspirierte Geschichte erstaunt durch ihre innovative Technik und katapultiert uns in eine Welt jenseits des Spiegels."
// "This dreamlike story, inspired by Surrealism, amazes us with its innovative technique and catapults us into a world beyond the mirror."
LOBENDE ERWÄHNUNG DER JURY
// SPECIAL MENTION OF THE JURY
LA SANTA CHE DORME // THE SLEEPING SAINT
Laura Samani, I 2016, 19'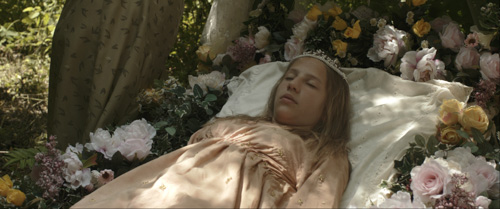 Heidnisch-katholische Rituale bilden hier den Hintergrund für mysteriös-magische Geschehnisse, die uns rätseln lassen, während die Gesänge und das subtil gearbeitete Sounddesign uns in seinen Bann zieht.
// "Pagan-Catholic rituals provide the background for mysterious-magical events that puzzle us, while the vocals and subtle sound design captivate us."
LOBENDE ERWÄHNUNG FÜR INTERPRETATION
// SPECIAL MENTION FOR INTERPRETATION
HALIM
Werner Fiedler, A 2016, 30'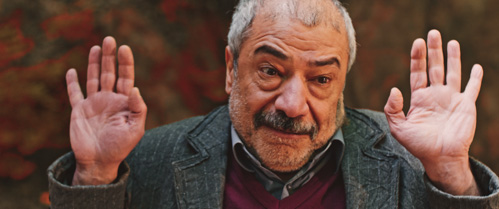 Die Jury spricht eine lobende Erwähnung aus für den humanistischen Charakter des Films HALIM und besonders seines Interpreten Massud Rahnama für seine großartige Darstellung eines Flüchtlings-Pantomimen.
// The jury praises the humanistic character of the movie HALIM and especially its performer Massud Rahnama for his great portrayal of a refugee pantomime.
---
PUBLIKUMSPREIS // AUDIENCE AWARD
€ 800
HALIM
Werner Fiedler, A 2016, 30'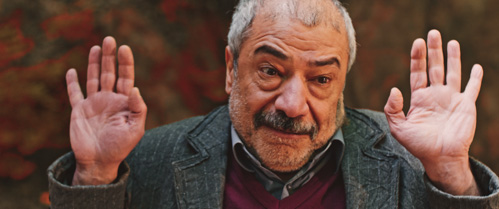 Nominiert // nominated:
HALIM – Werner Fiedler, A 2016, 30'
LACRIMOSA – Tanja Mairitsch, A 2017, 18'27''
HERGEBRENNT – Siegfried Ortner, A 2017, 10'07''
---
DE
Der K3-Publikumspreis wird weltweit wohl einzigartig verliehen: Nicht durch anonyme Stimmzettelwahl, sondern in einer offenen Diskussion mit dem Publikum.
Der Weg zum K3-Publikumspreis:
1. Abstimmung per Stimmzettel nach jedem Kurzfilmprogramm. 2. Die drei Kurzfilme mit den meisten Stimmen noch einmal bei freiem Eintritt anschauen Sa, 16.00 Uhr, Stadtkino 3. Die anwesende Publikumsjury einigt sich in einer offenen Diskussion auf einen Gewinnerfilm Sa, 17.00 Uhr, Otelo
EN
K3 Public's Choice Award will be decided through a very special and probably worldwide unique way: not anonymously but in an open forum by public vote
The path to the K3 Audience Award: 1st After each each short film programme there is a ballot. 2nd Screening of the three most voted short films (free admission) Sa, 16.00 Uhr, Stadtkino 3rd The audience is the jury, and decides the winner of the audience award in an open forum Sa, 17.00 Uhr, Otelo