3X3 Short Film Competition
Sonntag, 20. September
11.00 Uhr
Kurzfilme aus Kärnten, Slowenien und Friaul-Julisch Venetien in geballter Ladung können beim 3X3 Kurzfilmprogramm bestaunt werden. Jeweils 3 Filme wurden von den teilnehmenden Regionen dafür nominiert. Eine rare Gelegenheit die Alpen-Adria Region in so konzentrierter Weise zu erleben.

Nominierungen aus Kärnten // nominations from Carinthia
11.00 Uhr - ca. 12.00 Uhr

Clinch
Madgalena Lauritsch | Austria 2014 | 30'
mit: Nino Lipgens, Andreas Patton, Beatrix Brunschko, Ahmet Simsek, Erdogan Yldiz
Regie: Magdalena Lauritsch
Buch: Matthias Write
Kamera: Gabriel Krajanek
Schnitt. Bettine Ties Produktion Lixi Frank
Sound Design/Musik Benjamin Wuthe
Produktion Design: Alina Huber
---
Mario will Profiboxer werden. Doch das ist schwerer als gedacht. Nicht mal das Startgeld für seinen ersten großen Kampf kann er aufbringen. Da ihm weder sein Freund Ahmet das Geld leihen kann und seine Mutter ihn auch noch aus der Wohnung schmeißt, gibt es nur noch einen Menschen, der Mario helfen kann. Doch dies ist die letzte Person, die Mario sehen will – seinen Vater. Aber der bietet ihm sogar unerwartet die Bleibe an. Hat er sich nach all den Jahren vielleicht doch verändert oder ist er immer noch der brutale Schläger von damals? Mario ist skeptisch. Das gemeinsame Zusammenleben verwirrt ihn, denn auf jeden Moment der Nähe folgt auch ein erbitterter Stellunkskampf der beiden Männer. Alle lange unterdrückten Emotionen überschlagen sich, als Mario doch zu dem Kampf antreten kann und dabei von seinem Vater, einem ehemaligen Boxer, beobachtet wird.
4 Women
Alexander Martinz | A 2014 | 9'30''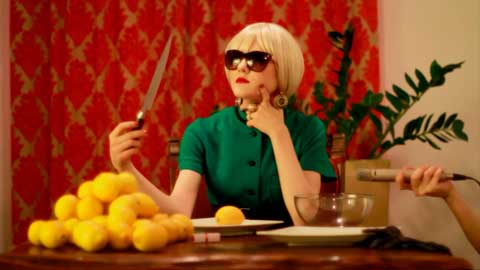 mit: Valerie Reding
Idee, Konzept, Sound: Alexander Martinz
Kamera, Licht: Stefan Arztmann
---
Foley is the reproduction of sound effects that are added to film, video and other media in post production to enhance audio quality. These reproduced sounds can be anything from the swishing of clothing and footsteps to squeaky doors and breaking glass. The best foley art is so well integrated into a film that it goes unnoticed by the audience." In "four women", four distinct characters perform four sounds that are needed to create a foley sound. The original process of sound production is therefore reversed. Rather than sound being made for a picture, sound leads to a picture.
Im Elfenbeinfass // In the Ivory Barrel
Harald Schwinger/Wort-Werk | A 2015 | 12'13''
mit: Jeremias Oberdorfer, Eva Asaad, Sicke Ortner, Simone Schönett, Harald Schwinger
Drehbuch: Harald Schwinger
Assistenz: Simone Schönett
Bild, Schnitt: Christopher Aaron
Ton, Sprecher: Jeremias Oberdorfer
Auf Regie wurde aus künstlerischen Gründen verzichtet.
---
Eine Fotografin und ein Lehrer leiden unter Kopfschmerzen, die nicht weg gehen wollen. In ihrer Verzweiflung suchen sie einen Bauern auf, der die beiden letzten freilebenden Dichter eingefangen hat, in der Hoffnung, die Dichter könnten die Schmerzen durch ihre Worte kurieren.
PAUSE // BREAK ca. 12.00 Uhr
Nominierungen aus Slowenien // nominations from Slovenia
Indigo
Fabris Šulin, Slovenia 2015, 14'55"
Zgodba o paru, ki ga druži le še skupna soba in obala.
// The story about a couple that share a room and the coast.
Številka 3 // Number 3
Pierre Martin, Camille Tang Quynh, Kris Van Den Bulck, Jasna Merklin
Slovenia 2015, 6' 53"
A man alone in a new city. His family is far away. How will he cope with this?
Plavanje // Swimming
Katarina Rešek, Slovenia 2014, 23:43 min.
12-year old Sanela, growing up in a muslim family, loves swimming and wants to attend a swimming competition at her school but her path changes when she gets her first period. The theme of the film is religious and cultural conflict between the West and Islam through the eyes of youth growing up between the values of the western society and the islamic tradition.
Nominierungen aus Friaul-Julisch Venetien
// nominations from FVG
C'era una volta il macchinista dei sogni
// Once upon a time there was the dreams' machinist
Francesco Roder | IT 2015 | Documentary 14'10''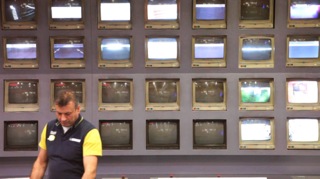 Nel 2014 i cinema italiani dicono addio alla pellicola.
Il Principe // The Prince
Davide Salucci | IT 2015 | Animation 07'15''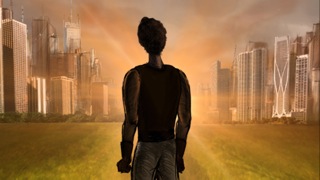 Il Principe, come in ogni fiaba, ha il duro compito di salvare la Principessa ed uccidere la Strega. Ma presto il nostro eroe si troverà di fronte ad un paradosso irrisolvibile che riguarderà innanzitutto lui stesso.
// As in any fairy tale, the Prince has the difficult task to save the Princess and kill the Witch. But soon our hero has to face an irresolvable paradox regarding above all his very self.
Tram
Francesco Termini | IT 2015 | Fiction 6'00'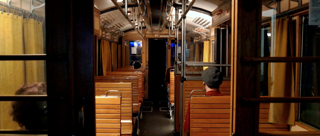 A bordo di un tram, due ragazzi si notano e si siedono l'uno di fronte all'altra. Il delicato reciproco interesse, che diventa timido silenzio, attraversa il finestrino per dar vita a qualcosa di inatteso.
// A boy and a girl sit in front of each other on a tram. From that moment on, the delicate interest they feel first becomes hesitant silent, then it turns into something magic and unexpected.