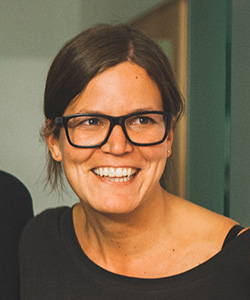 born 1982 in Klagenfurt/Carinthia, studies film- and TV-direction at AGRFT Ljubljana, guest semester at HFF Konrad Wolf Berlin, script writer and director of several short films and documentaries, screened and awarded at international festivals.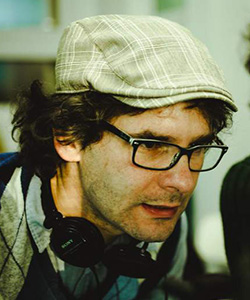 is director and cinema author. Degree in Communication at the University of Studies of Trieste with a thesis in cinema and audiovisual semiology; winner of a PhD in children neuro-psychiatry (Theatre Therapy). He has followed an animation stop-motion course with Tim Allen, animator for the film: "Corpse Bride" directed by Tim Burton. He has worked with RAI (Italian public TV channel) and with the University of Studies of Trieste, where he works as assistant professor. He has directed several short films with children and teenagers and won several awards. His first short film starring adult actors is "La cura", in 2015, inspired by the short story "Setti piani" by Italian writer Dino Buzzati, subject and screenplay by Valentina Burolo, distributed by Studio Universal. With: Ariella Reggio, Fulvio Falzarano, Dario Penne, Anna Ferraioli, Francesca Cardinale, Maria Grazia Plos. In 2016 "ANNA" is his second short film inspired by the namesake short story published by editor Arianna and winner of the literary Award Erice. With: Fulvio Falzarano, Luigi Rizzo, Federica Marcaccini. Photography: Marina Kissopoulos. In 2017 he directs "One more", his third short film interpreted by Sara Cechet Woodcock and Luigi Rizzo and distributed in Italy and also abroad by Premiere film.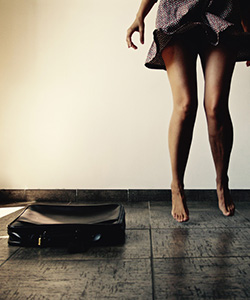 after completing her BA in Cinema, Theatre and Music at the University in Pisa and attending Marco Bellocchio's film workshop and Ermanno Olmi's School Ipotesi Cinema, she graduated in Master Degree in Documentary Filmmaking at Festival dei Popoli in Florence, where afterwards she organizes workshops and teaches about documentary, also as well as working on the web tv. Moreover, she collaborates with Master Filmmaker Documentary in (IED) European Institute of Design in Venice and in Milan. In 2015 she moved to Trieste where she is working at her first feature film. Her short "Tra le dita" won the 2016 Italian Golden Globes as Best Short Film and 18 other prizes in Italian and International festivals.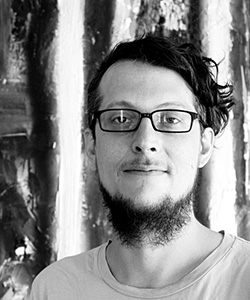 born 1984 in Ludmannsdorf, grown up on the edge of Villach, studied film & animation, lives and works as a freelance artist in Vienna.
was born in Trieste in 1992, he is a young director and screenwriter. He took a bachelor degree in Business Management and Administration at L. Bocconi University and after he decided to attend the Civic School of Cinema L. Visconti in Milan to study cinema. He also attended the prestigious master in TV series screenwriting organized by Rai Fiction. He works on set as assistant director and directs commercials and short films. He dreams of making a western movie.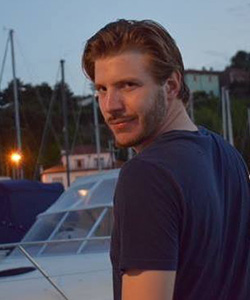 born in Florence in 1991, he moved to Trieste at an early age. He attained a Bachelor's Degree in Foreign Languages and Literatures, graduating with a thesis on Ken Loach's cinema. He writes novels since his childhood and won several awards, between them, in 2009, Prize "Massimo De Nardis" for the short Novel "Orchestra e Processo" and, in 2017, the "Bando Brevi Letture" with the short novel "La Meravigliosa Bellezza del Terrore". In his free time, helps and acts in a small neighborhood theater. In collaboration with Gianluca Gloria, he also wrote several screenplays. WANDERERS is his first work as a director.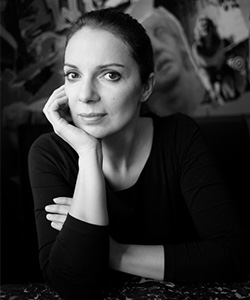 born in 1983, Villach/Austrias studies media communication and philosophy at Alpen-Adria-Universität Klagenfurt.
Jakob Carl Sauer and Nicola von Leffern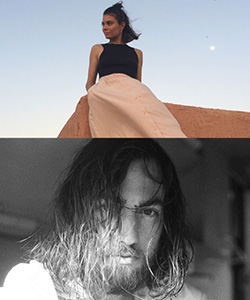 met while studying at the Film Academy Vienna. Soon they started to collaborate and created a number of films – such as fictions shorts, music videos and documentaries – with each other. Currently they are working on a documentary series about generation Z worldwide.
is filmmaker, researcher, radio- activist, performer and holds a PhD in cultural studies. Her films, artistic and philosophical work is mainly concerned with the politics of bodies, especially rejected bodies or outsiders of society. Besides film theory, she studied film in the very early years of the Kubelka film school and at Prag Film School. After researching about Pasolini in Rome, she spend the last years mainly in Tokyo, holding lectures, writing on her latest work "The Breath of the Impersonal" and working on her upcoming documentary "Responding to Ko Murobushi". She is currently based in Vienna and produces a queer-feminist radio-show named FEM*POEM.
is a multimedia artist from Skopje, Macedonia. After finishing her BA studies in French and English, she went on to do a Master's in multimedia in Nova Gorica, Slovenia. She has worked in various fields in the arts and culture sector, as part of an art collective, managing a cultural center, developing children workshops and as a festival programmer. In her creative work, she is fluctuating between digital and analogue media, frequently using the method of recycling, both physically and intellectually. Her first film "Scarecrow cross" won the best student film award at "Cinedays" in Macedonia and her last film "Animals are special effects" won the best experimental film award at "Progeny Short film festival" in USA. Her multimedia works have been shown on festivals in Albania, Austria, Croatia, Czech Republic, Egypt, India, Italy, Macedonia, Mexico, Norway, Serbia, Slovakia, Slovenia, Turkey, USA etc.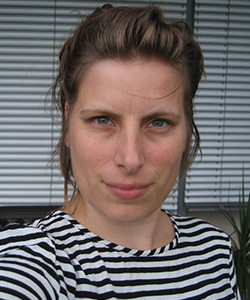 (1982) is an artist from Slovenia that mainly produces video art, documentary films and performances. She studied painting, video and new media art in Ljubljana – Slovenia and Linz – Austria. In the last few years she has started to combine her knowledge from video and painting and expressing her stories through short animations and elaborate expressive special effects in documentary and experimental films. Her videos and films deal with social issues and identity, mostly in relation to gender. She presents her works in solo and group exhibitions and in film festivals in Slovenia and internationally and received awards and nominations for her video works and films.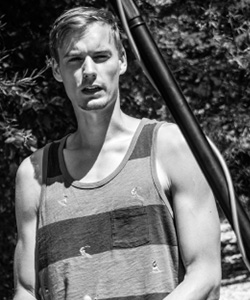 was born in 1991. He finished Academy for Theather and Film in Ljubljana. He would like to make films that would touch important subjects of human destiny. Besides films, he is also into skateboarding.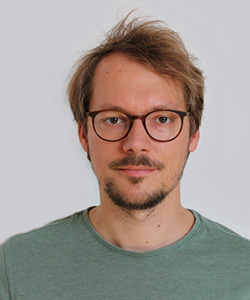 is an experimental filmmaker and urbanist who is interested in the history and practice of inde-pendent filmmaking as well as in film as a medium for artistic research in the context of spatial theory. His work on Super8 and 16mm film engages with the dialectical poetry of film's materiality itself and its indexical content. He teaches artistic research at the Vienna University of Technology and works as a projectionist at the Austrian Film Museum.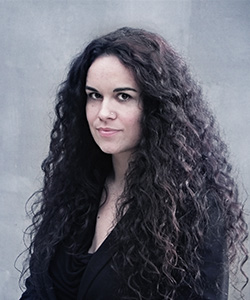 After graduating from university (Journalism – Culture Studies), Sonja Prosenc attended both the Sarajevo and Berlinale Talents, co-founded the Monoo production house and was selected by the TorinoFilmLab. She has been selected by Cineuropa as one of eight most promising European female film directors (2016). Her award-winning and critically acclaimed first feature THE TREE was the Slovenian Oscar submission in 2016. Her approach to film language has so far been appreciated by cinephiles and film critics alike. Her second feature film History of Love is also the Slovenian Oscar candidate, it won a Special Mention at the Karlovy Vary IFF 2018 (Main Competition) among other awards, was selected by Slamdance 2019 and other festivals around the globe. The short film PARADISE (2019) which was co-directed by Mitja Ličen, received the national "Best Short Film Award" at the Festival of the Slovenian Film 2019.
is a 21 years old filmmaker from Udine, Italy, graduated at the New York Film Academy in New York City. In her hometown she's a director and cinematographers of music videos for local bands.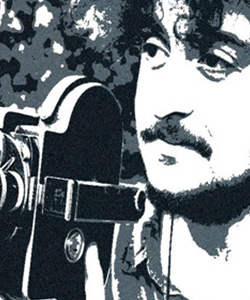 born 1981 in Latisana (UD), studied at Dams in Bologna. He is very much interested in art, philosophy and cinema. Next to documentaries and experimental short films, he is doing TV commercials, promotion and trailers.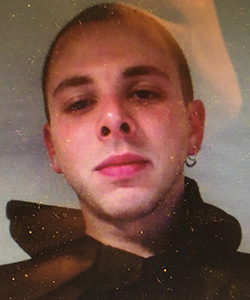 born in Trieste in 1993, in art Lev Kev, has always been interested in figurative arts, specializing in painting and participating at numerous national and international exhibitions. In 2017 he receives as an award the scholarships to the "Salzburg Summer Academy", where he attends the course "film as a sensitive body" held by the artistic collective "Distruktur". In 2018 he took part in the "Coletivo Dopie" after participating to the "Bolzano in 48 Short Film contest" and winning the "Cinema | Tech (IDM & Penalight Sudtyrol)". Over the years he has collaborated on various projects aimed at creating music videos.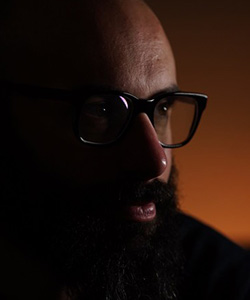 was born 1984 in Pordenone, Italy. After his diploma in accounting, he attended university in Trieste studying Business Administration. During the university period the passion for cinema became stronger and stronger. After the master's degree, he initially collaborates with the professional study of family counseling (human resources) and producing some videos for the studio, he feels his vocation in the video production field emerge; so in 2017 he started working with a group of videomakers. In 2018 he starts the realization of his first short film FLATMATES inspired precisely by Triestina's university life. After the short film was completed in July 2019, he began designing a documentary on a traditional game of the city of Vittorio Veneto.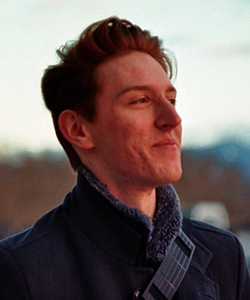 18 years old and passionate filmmaker. Since primary school he was interested in film, realizing short film projects with his friends. His first semi-professional production, executed as a school project was "One by One" in 2018 followed by "The Radio".
born 1988 in Klagenfurt/Austria. Based in Vienna where she studies at the Academy of Fine Arts Vienna at Prof. Thomas Heise. Since 2018 freelance filmmaker and artist. www.valentinahirsch.com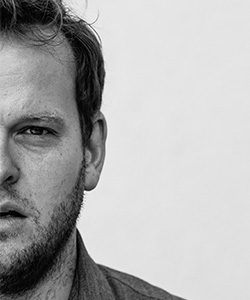 is a Slovenian poet, actor and mentor to young artist. He lives and works in Celje where he runs theatre school alongside Tina Kosi and school for poetry and poetical performance. His poems and essays have been published in distinguished literature magazines in Slovenia and abroad. He is recipient of several awards, among others the award for the best Slovenian essay in 2018. In 2018 he funded an international festival for poetry and performance Izrekanja where he holds the position of artistic director.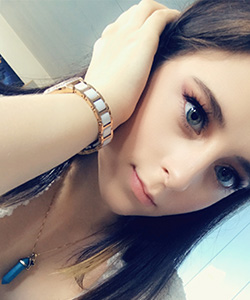 born 2000 in Villach and since her early years interested in creative production, attends the CHS school in Villach, where she dedicates herself to the fine arts.
Italian, Swedish, Argentine woman, born in 2000 in Milan. Constant relocation is a steady line in her so far life. After attending CHS school in Villach, she is now studying Literature, Acting and Communication in Trieste. Family is an essential part of her personal and creative life that influences heavily her work.